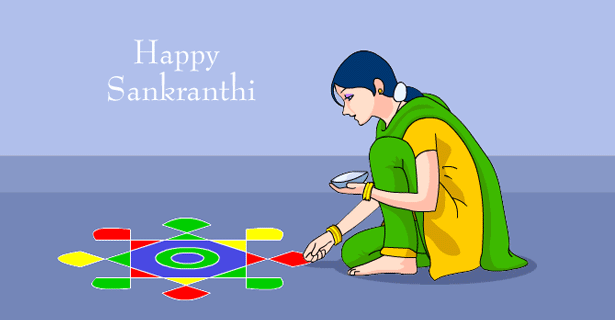 Sankranthi  is celebrated across the India with various names and also marks the transition of the Sun into Makara Rashi (Capricorn) on its celestial path.This is greatly known as harvest day festival, it is celebrated for four days in Andhra Pradesh. On 13-1-2013 is the Bhogi day, at the temple there will be Neerajaanam Mantrapuspam and Prasadam served. Thereafter the celebration takes place at the club from 12 o'clock, where the entertainment and buffet also available. We have some great entertainer coming to perform Bhartnatyam, cinema songs and comedy. Our great artistes'  Mrs Gayatri Nadella, Mrs Kalayni, Mr Bheemanna Pulla Garu and Dr. Satyanarayana Murthy Garu there to give us enjoyable to treat for the day. We have kids singing and dancing and adult's Rangoli (Muggulu) patterns designing and entertainment competition with great prizes to be won. If there is any talented artists are willing to participate in this event please forward your names to the committee. We have arranged variety foods to be served.
To celebrate to this event we have honourable guests such as Mayor of Preston, Member of Parliament and Chief Constable are attending to enhance our community and improve our society. Let's all everyone unite to celebrate this great event which comes once every year.
The venue at:   Blessed Sacrament RC Church Hall, Farringdon Lane, Ribbleton, Preston PR2 6LX. For any information email to: info@venkateswara.co.uk or phone Chairperson Mr  V Padala on: 07534477563.
We Kindly request that any participants wants to involve in Rangoli, singing and dancing competition to inform immediately so that we can record the number of people would be interested.
Last date for informing your participation is 18th December 2012. .